Gourmet sauces, spices, rubs and more!
Ledgestone Farms proudly creates fantastic spice blends, delicious BBQ sauces, and scrumptious rubs that proudly represent what Texas flavor is all about - big and bold!

All of our mouth-watering products are carefully created, packed and sealed at our facility in Blanco, TX in the Texas Hill Country. We take extreme pride in offering what we feel are some of the finest examples of what BBQ seasonings and sauces should be. Our gourmet sauces, spices, and rubs are sure to enhance the flavors of the meats and vegetables they adorn.
We invite you to try any or all of our gourmet sauces, seasoning salts, popcorn seasonings, or rubs and find out why our customers keep coming back time and time again. After just one order we're betting you'll become one of our loyal customers also.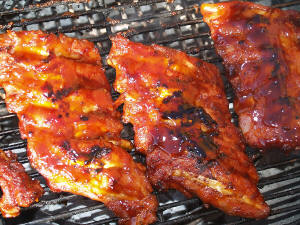 THE LEDGESTONE FARMS STORY.

Ledgestone Farms is a small family owned spice company in Blanco, Texas that came about as the result of over 30 years in the BBQ, restaurant and catering business. The popularity and constant requests about our various sauces, rubs, and seasonings led us to branch out and form our own spice company.

While many of the sauces and rubs we carry are what has made our BBQ so famous, we are also continually introducing new and exciting products. So bookmark our site and check back now and again to see the new items we've added to our site.

We take special pride and care in making sure our ingredients are only the finest of ingredients. All of the sauces, spices and rubs we offer are our own unique blends and recipes. Order some now and taste just how special our recipes are.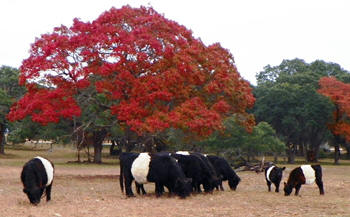 BELTED GALLOWAY CATTLE

And then there were Oreos! ......
In addition to our love for blending flavors and cooking, we have always been country folks who love animals. Throughout the years one or the other of us has been involved in raising and showing various animals. Bob showed Braham and Braham cross cattle in his younger years, and Sheri showed Quarter Horses, Arabians and llamas over the years. When we decided to raise a few cattle, both of us were taken by the beauty of the Belted Galloway. So we studied them and decided these were the cattle we wanted on our farm. They became the next chapter in our book of animal adventures!